Industrial Hygiene Applications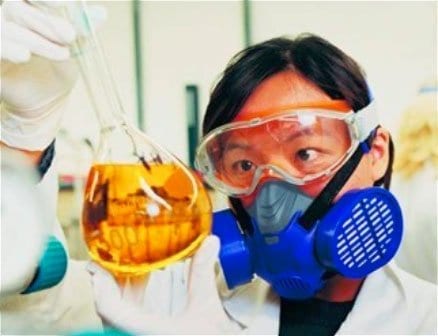 The Occupational Safety and Health Administration (OSHA) regulates human contact to chemicals in the workplace and has set airborne exposure limits for several hundred commonly-occurring compounds. Various other US organizations like the American Conference of Governmental Industrial Hygienists (ACGIH) and National Institute for Occupational Safety and Health (NIOSH), along with European agencies have expanded the recommended exposure limits to over 1,500 chemicals. Some of these compounds are acutely toxic, but many of them are carcinogenic or otherwise toxic only after long-term exposure, and thus require long-term monitoring at low levels. Common chemical exposures include fuels, solvents, degreasers, pesticides, plastic and polymer precursors, and chemical waste mixtures. Exposure limits are usually defined in three ways:
TWA – a Time-Weighted Average not to be exceeded over a typical 8- or 10-hour day and 40-hour week.
STEL – A Short-Term Exposure Limit not to be exceeded over any 15-minute interval of the work day.
Ceiling – A concentration that should never be exceeded at any instant during the work day.
mPower instruments automatically calculate and record the TWA, STEL and Ceiling values, allowing workers to take action to reduce exposure and providing safety managers the documented evidence of safe work procedures. In addition, our monitors can set additional alarms to go off below the TWA and STEL values, so that work procedures can be established to avoid these hazardous situations.