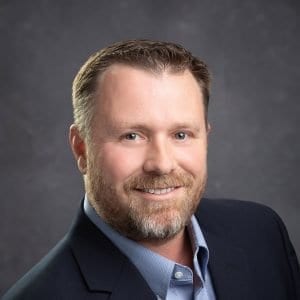 A focus on customer satisfaction is what drives mPower Electronics' new Gulf Coast Regional Sales Manager, Chad Bilger.
Bilger, who joined mPower early in September, says his sales philosophy stems from a common-sense approach towards meeting customer needs.
"There's a quote I like from Donald Porter," says Bilger. "Customers don't expect you to be perfect. They DO expect you to fix things when they go wrong."
That's the kind of inspiration that helps him build continued relationships with customers and he's happy to have the opportunity to do so with mPower.
"I look forward to getting back into gas detection with a company that is customer-focused, says Bilger, who has prior experience in the gas detection industry as well as with breathing air systems, confined space monitoring and rescue teams.
His experience in the industry has given him an appreciation for safety, one of his values that aligns closely with mPower. "I believe mPower can be a major contributor to saving lives by protecting customers from potentially hazardous situations," says Bilger.
mPower is equally excited to have Bilger join their growing team. "Chad is a terrific addition to our sales team because of his end-user focus," says Brent Yaschuk, VP Sales & Marketing. "He has tons of energy and is really dedicated to customer service. That's very important to us at mPower, which is why he's going to fit in well!"
Bilger will be based out of mPower's Product Center and his territory will cover from Corpus Christi, Texas to Mobile, Alabama. He will be pivotal in developing relationships in the region and bringing awareness to the mPower brand and all the products available to numerous different industries.
This is where Bob Hooey fits in, with another favourite quote: "if you are not taking care of your customer, your competitor will." Bilger is committed to working with distributors and end-users in all aspects of sales, support, technical training and repairs.
Bilger belongs to The Society for Maintenance and Reliability Professionals (SMRP) and the Association of Chemical Industry of Texas.