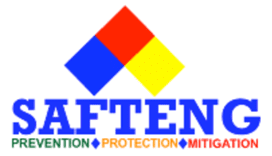 Disclaimer: This article is reposted from the free content of SAFTENG for our users' benefit. No authorship by mPower is implied. Original article is available here: Improper direct-reading instrument sampling tube leads to fatal explosion (UK's HSE) – SAFTENG.
Improper Direct-reading Instrument Sampling Tube Leads to Fatal Explosion (UK's HSE)     Published: 30 March 2023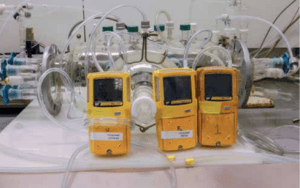 A fatal explosion at a chemical facility in 2018 killed a welder who was carrying out maintenance work on a mixing vessel. The HSE investigation found that toluene vapors had leaked into the vessel from faulty valves, producing a flammable atmosphere. Workers had checked the atmosphere with a flammable gas monitor before their work began. However, the gas monitor had failed to detect the presence of flammable vapor. Hot work had proceeded in the belief that there was no flammable vapor present.
Specialists at HSE's laboratory analyzed the gas monitor's data logs and tested its response. This showed that the MONITOR HAD BEEN INCORRECTLY SET UP. As a result, the monitor took about 7 minutes to alarm on exposure to flammable toluene vapor. It should have taken less than 2 seconds.
The laboratory tests included testing the incident gas monitor and other differently configured monitors against a variety of test vapors using HSE's Standard Atmosphere test facility.  The analysis showed that a significant contributor to the failure of the monitor to detect the flammable toluene vapor was it being adsorbed on the inner surface of the sample tube. This meant that when the monitor was used during the incident, no flammable vapor had reached the detector before the monitor test was completed.
Other factors included the incorrect flammable gas sensor and that the monitor was configured for methane rather than toluene. The issues with the monitor resulted in a false conclusion that the work area was free of flammable vapor. 
a maintenance contractor, 46, was carrying out repair work on a mixing vessel during a planned period of shutdown maintenance when he was killed in an explosion on 27 July 2018.
It's believed that while using a grinder or welding torch on the vessel, the heat from the tool ignited some Toluene vapor inside the vessel. Toluene residue had been left inside the vessel, which should not have been the case when maintenance work was being undertaken. There were also some leaks found in a Toluene supply pipe outside of the vessel which could have contributed to the blast. Prior to the incident on 27 July 2018, operatives had transferred a large quantity of Toluene from one storage tank to another through the supply pipe. It was thought that this action allowed flammable liquid to leak into the vessel.
The owner of the site admitted they had failed to take all necessary measures to prevent the explosion and pleaded guilty to a breach of Regulation 5 of the COMAH Regulations 2015 and was fined £1m and ordered to pay costs of £10,967.20.