Oil & Gas Applications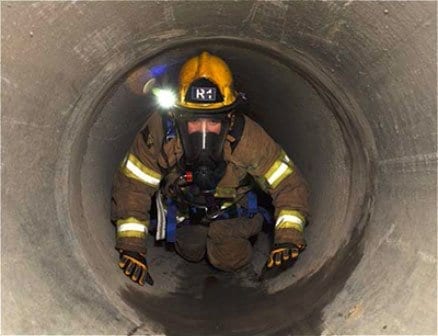 Oil and gas operations, particularly refineries, have multiple gas detection needs, including:
Confined space entry (CSE) monitoring for combustible vapor levels, lack of oxygen, carbon monoxide and hydrogen sulfide
Industrial hygiene to keep workers safe from long-term exposures to fuel vapors
Monitoring for exceptionally toxic carcinogens like benzene-, butadiene- and mercury
Support for hazmat and fire response teams self-operated by the facility
Leak detection and repair (LDAR) to ensure facility safety and compliance with EPA environmental emissions standards
Fence-line monitoring to prevent nuisance odors and toxic chemicals from affecting surrounding communities
mPower instruments cover most of these gas detection needs. These include the POLI series CSE monitors, the UNI series single gas monitors for industrial hygiene plus special sensors like ammonia, chlorine and chlorine dioxide for hazmat, and NEO photo-ionization detectors for LDAR, hygiene and fence-line monitoring. Coming soon is a benzene-specific version of the NEO, as well as wireless connectivity of data from these instruments to a central location, providing increased safety and cost savings in exploration, refining, plant turnarounds and retrofits.