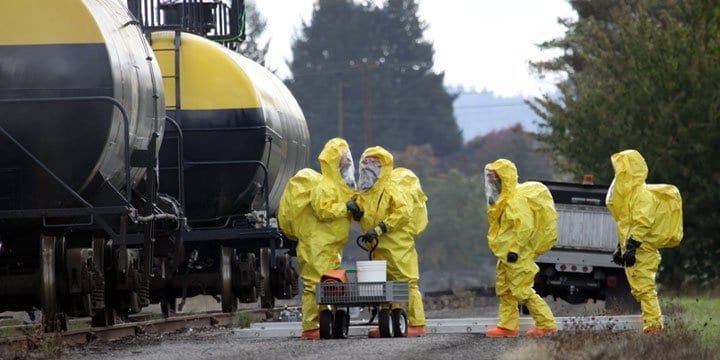 mPower Electronics Inc. will debut its new mPlatoon System at the NCS 2019 Congress & Expo in San Diego from September 9-11.
Brent Yaschuk, VP Sales & Marketing, will be on hand along with other representatives of mPower to demonstrate the revolutionary mPlatoon, a mobile, wireless multi-gas team warning system.
"At mPower, we understand how instrumental safety is for our customers and are committed to manufacturing products, like the new mPlatoon, that ensure everyone goes home safe at the end of the workday," says Yaschuk. "We are really excited about this technology and the benefits it will bring for our customers, particularly for teams who need to communicate quickly in potentially hazardous situations."
The mPlatoon System is a quickly-deployable set of mobile multi-gas meters that communicate wirelessly to a central command station (mLink) up to 3.2 km (2.0 miles) in distance.
Some of the industries that will benefit from the new mPlatoon System include fire and hazmat, large industrial sites and temporary venues.
The mPlatoon System has up to 64 gas detectors, man down notification, instant alarm broadcast, and 14 hours of run time, among its many other top-quality features.
"Come by booth #4461 during the NSC Expo and talk to our team about how the mPlatoon can make a difference for your company," invites Yaschuk.
The NSC Congress & Expo is the world's largest gathering of safety professionals annually. There are over 1,000 exhibitors during the Expo, not to mention the numerous workshops and learning sessions.