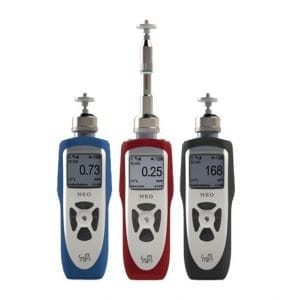 The new NEO BENZ photo-ionization detector by mPower Electronics Inc. is drawing much attention due to its ability to measure benzene in just 45 seconds.
Werner Haag, Chief Chemist for mPower, says the new detector uses filtering tubes to measure benzene specifically in a complex mixture of hydrocarbons, such as gasoline.
"Benzene is one of the most toxic components of many fuels and therefore its concentration dominates the overall toxicity," says Haag. "The NEO BENZ is faster than comparable products, measuring benzene in only 45 seconds."
That fast measurement is important for both health and economic reasons.
Most exposure to benzene occurs through inhalation. Exposure has been associated with acute and long-term adverse health effects and diseases. "Benzene is a known human carcinogen so reducing exposure as much as possible is crucial," says Haag.
In addition to those more obvious health issues, companies may also see economic benefits by using the NEO BENZ. "In a refinery turn-around where every minute is costly, this short sampling time saves money," explains Haag.
Brent Yaschuk, Vice President of Sales & Marketing, added that another benefit to customers is the enticing price. "The NEO BENZ drives the per sample cost down by 40%," he says. "Between the price point and its numerous other advantages, we anticipate this model is going to be a popular addition to our top-quality product line."
Other advantages of the NEO BENZ include:
Lower cost of instrument and filtering tubes
Battery run time of 24 hours
Standard Bluetooth communications
USB charging connection
We have NEO BENZ kits in stock, and can ship from Santa Clara, CA or Pasadena, TX.
For more information on the NEO BENZ, contact mPower toll free at 1.866.mPower7.